Less Waste.
Higher Profits.
Boveta's patent-pending technology is 30 years in the making, and offers dairy and feedlot operators a research-based method of optimizing bovine diets and performance.
This is the Science of Efficiency.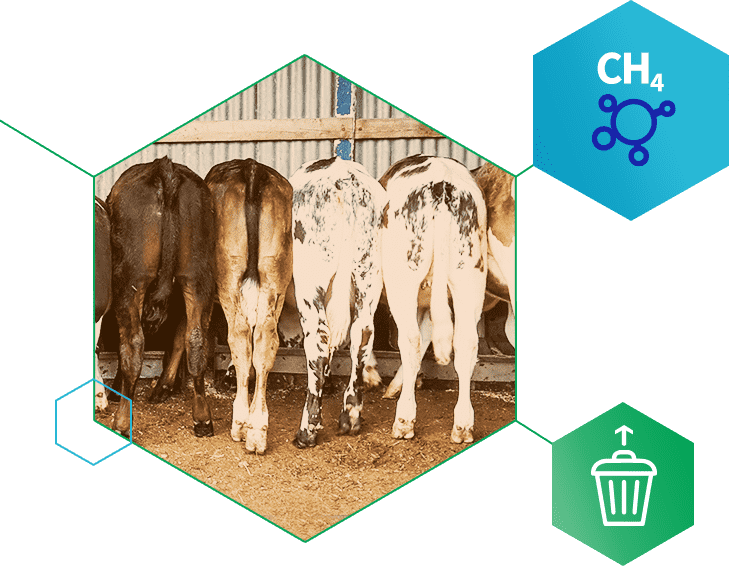 THE PROBLEM
Feeding cattle is a process currently plagued with waste
Current feeding methods typically utilize inadequate specific proteins for optimum milk production and lean growth, leading cattle to consume more ration to reach satiety. This results in overfeeding costs, additional solid waste and higher methane output.
OUR SOLUTION
Creating a more efficient way to feed
Our technology uses a patent-pending algorithm based on 30 years of scientific research. Unlike previous models of forecasting an animal's potential and feed requirements, ours allows you to identify diet deficiencies and create accurately balanced diets with precisely targeted proteins to optimize production, reduce feed waste, and improve herd profitability.